A few words about chess space "ChessCorner"
This space is created for adults and kids from 3 years old. Here you can learn to play chess, organize different events and competitions or corporate chess lessons.
We offer chess birthday parties, individual chess lessons, weekly quizzes, family chess lessons.
Here you can play a friendly chess game or conquer the opponents in mini chess tournaments, and, of course, relax and spend a wonderful time in chess atmosphere.
Contacts
Location
Sarmacka 6, Warszawa 02-972, at the intersection of Sarmacka and Królewska streets.
Languages
Belarusian, English, Polish
Founders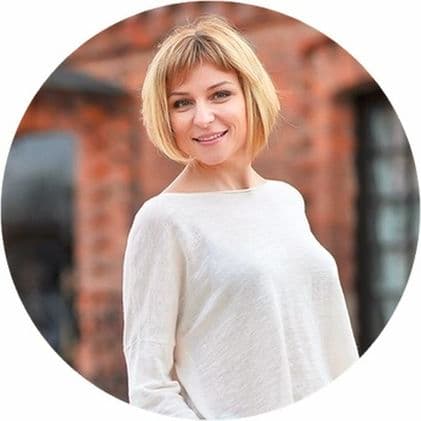 Anastasia Sorokina – the founder of "CornerChess" in Warsaw.
Anastasia started playing chess at the age of 5, in 2001 she fulfilled the standard of International chess Master among women, in 2002 she became FIDE International Arbiter, and in 2005 — FIDE Trainer.
Anastasia Sorokina worked as a coach at the chess school in Queensland, Australia, after which she established her own Chess Academy in Melbourne.
In 2013, she founded a chess school for kids in Minsk, which later received FIDE accreditation.
After the events of 2020, Anastasia was forced to leave Belarus.
Now, in Poland, Anastasia Sorokina is opening a chess space in Warsaw, where she is happy to share her knowledge with adults and children.
Dzianis Burko – has a pedagogical education, in 2013 he graduated from Belarusian State Pedagogical University (BSPU), so Dzianis works specifically with children.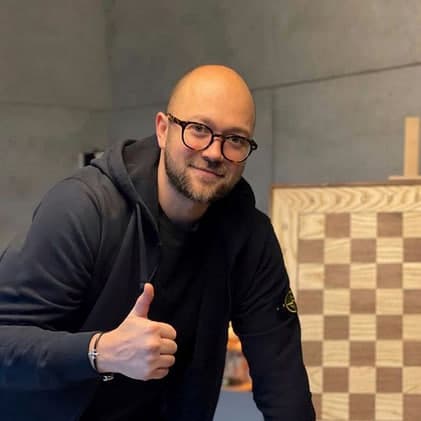 He gives chess lessons for children of different ages, starting from 3 years old. Teaching languages are Belarusian and Polish.
If you're looking for a chess teacher for your child – he is the one. Write us in direct and sign up for lessons with Dzianis.
---
Price list
Group lessons
1-month pass: 360zl (4 lessons)
3-month pass: 980zl (12 lessons)
6-month pass: 1860zl (24 lessons)
Single lesson: 140zl
Lessons once a week, 45 minutes. Mini groups – 6-8 kids.
Individual lessons 45min: 240zl
Split (2 people) 60 min: 180zl per person
Online individual lessons 45min
Single individual lesson: 200zl
4 lessons with a discount 10%: 720zl
Master class participation: 90zl
Mini-tournament participation fee: 100zl (pre-registration only)
To play with a friend (rent of the chess equipment) – 1 hour: 50zl
VIP White&Black Сlub card (4 months): 2400zl
By club card you could attend all masterclasses, tournaments, weekend activities free of charge.
Club Card holder have 2 individual lessons (online or offline) including (50 minutes lesson). Time of the lesson should be confirmed with ChessCorner in advance.
Club Card holder has a right twice during period of card validity to book ChessCorner club for 2 hours for the private mini-tournament or other chess activity confirmed by Chess Corner. Extra time should be paid according to the price list.
Owner of Club card could attend group lessons once a week in the agreed group according timetable, or a member of his/her family could use this option.
Club Cards can not be used by another persons. Only owner of the Club Card, who purchase it could use it, or if it was bought as a gift could name of the person should be provide to a ChessCorner at the day of purchasing.
Chess Party
Tired about birthday parties in the restaurants and bars? Don't want to invite big company to your place? Looking for something unusual for your special day? We have a solution: party in the Chess Corner! Birthday Party, corporate party, bachelor party) and other events could be organize by team of ChessCorner club! We could offer master class, mini-tournament, funny table games , we could invite barista and DJ for you. Ask us if you want to surprise your family and friends by your own Chess Party!
Minimum 2 hours: 500zl
Each following hour: 200zl
8 hours: 1200zl
Price is only for the premises of the Chess Corner including free using of the all facilities of the ChessCorner club. All extras including work of ChessCorner stuff should be paid extra, depending of the requested program. In each individual case price will be discussed with a customer. Time and date should be book in advance according to availability.
Рlease contact us: [email protected]
Join Now